Hard & Soft
"Heating System" Based on the Composite Processing Technologies Comes from the Cutting Edge Manufacturing Environment.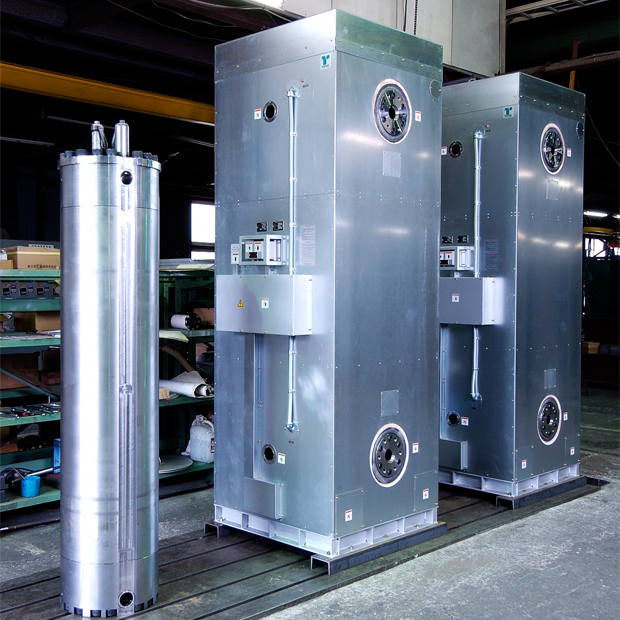 TOYO Electric is equipped with most advanced manufacturing environment in order to keep up with the diversity or change of the needs.
In the design phase, CAD system enables us to work out a high-precision design.
In manufacturing system, machining technology with a vertical machining center or a large horizontal boring machine is available.
Also, we have the airtight seal welding technology which can be used in making super vacuum containers by our technical expert or welding robots.
As well as these composite processing technologies, TOYO has introduced helium leak detectors to examine sealing performance of completed parts for the first time in the industry.
As a result, TOYO has established the manufacturing process without any compromise and is able to manufacture the heating system to meet customers needs with great care.